accelerator STAFF AND Accelerator STUDENTS
---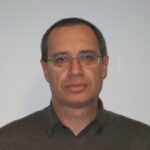 Yuriy Alexandrov
Image Analyst
Imperial College London
I did my PhD in Applied Physics, but then changed direction to Biomedicine, designing algorithms and software for Optical Microscopy, Cardiology, and Bioengineering. In CRUK we are bridging the wealth of multi-modal imaging data with advanced statistics and other math methods, aiming at attaining knowledge necessary for finding effective cure for cancer. But I think "CRUK is not an island"; the tools we are advancing will be also instrumental in related areas, such as developmental biology, tissue engineering, etc. I believe in unifying force of science.
Liuba Dvinskikh
Image Technologist
Imperial College London
My PhD project in the Photonics group and NHLI at Imperial College was focused on remote-refocusing light-sheet fluorescence microscopy for high-speed imaging of calcium dynamics in cardiomyocytes to study heart function and regeneration at the cellular level. My research interests include novel optical solutions for 3D imaging with high spatiotemporal resolution, and their application to open questions within the biomedical sciences. I am hopeful that advances in optical microscopy will help our understanding of cancer biology and accelerate the development of therapeutics.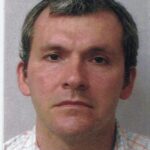 Edwin Garcia
Core Biologist
Imperial College London
I was trained as a clinician and progressed to research in cell biology following a PhD in the genetics of essential hypertension. Since 2015 I have worked in multidisciplinary teams exploring applications of novel biophotonics technologies including automated FLIM and FRET and super-resolved microscopy. I am excited by the combination of cutting edge expertise in medicine, physics, biology and biochemistry applied to develop advanced automated microscopy for HCA of cell fate in three-dimensional in-vitro models of cancer.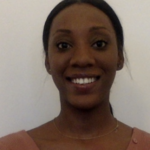 Aline Kimonyo
Project Manager
Imperial College London
I completed a Masters in Cancer and Clinical Oncology, with my research focused on understanding why changes in chromosomal copy number, that are usually detrimental to normal cells, are found in such high frequency in cancer cells, and whether this can be exploited in developing targeted cancer therapeutics. As the project manager, I am particularly excited to be involved in research that will be able to provide the technology required to image complex cellular structures. This work is vital in improving our understanding of how cancer cells interact with other cells inside the body. I am also looking forward to working with an amazing team of researchers across multiple disciples.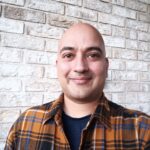 Sunil Kumar
Image Technologist
Imperial College London
My PhD was split between Photonics, where I was developing instrumentation for increasing the speed at which we could take photon-counting fluorescence lifetime images, and Biology, where I was trying to create a biological system that would allow the imaging technologies to be applied to looking at signalling patterns. What excites me about the accelerator is the idea that we can bring varied imaging technologies together to bear on the same problems at the same time, and try to make them more automated and easily accessible to a wide number of biological researchers. If we can do that, then we can significantly speed up the pace at which discoveries can be made and verified, in more complex biological systems that are closer to how things are in the real world.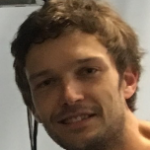 Hugh Sparks
Image Technologist
Imperial College London
I carried out my PhD in the Photonics group at Imperial under the supervision of Paul French and Chris Dunsby where I developed novel time-resolved fluorescence imaging endoscope technologies for biomedical applications. Following my PhD, I joined Erik Sahai's lab at the Crick where I investigated the application of a novel time-resolved fluorescence imaging endoscope to pre-clinical imaging of drug-target engagement during chemotherapy. Currently I am working in Chris Dunsby's lab developing high-speed dual and single objective light-sheet florescence microscopes for high-speed and high content 3D imaging. I'm passionate about biomedical research and improving healthcare and look forward to developing enabling technologies for this CRUK Accelerator project.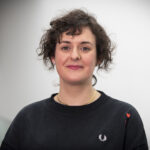 Jayne Culley
Biologist
University of Edinburgh
Working as a Research Assistant across several projects since 2006, I have gained a great deal of molecular biology experience in diverse areas. Involved in projects such as; epigenetic regulation in breast cancer, role of Vitamin D in colon cancer and work on key cancer regulators such as FAK (Focal Adhesion Kinase) and Kindlin-1 in the context of SCC (Squamous Cell Carcinoma). I look forward to taking what I've learned and applying it to this novel and ambitious project as well as learning from our collaborators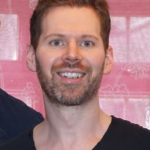 Martin Lee
Microscopy Engineer
University of Edinburgh
My interests revolve around applying new microscopy techniques to the field of cancer research. Previously I helped to develop a novel coherent Raman imaging platform for the Cancer Research UK Edinburgh Centre, bringing label-free imaging to monitor tumour growth and drug distribution. The CRUK Accelerator project is an exciting opportunity to develop high throughput screening in complex cell culture environments.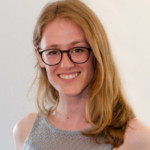 Theresa Suckert
Biologist
IRB, Barcelona

I did my PhD in radiobiology at the German Cancer Research Center, where I put a strong focus on microscopy and bioimage analysis. Now I am excited to apply this knowledge to the Accelerator project and answer cutting-edge research questions on cancer biology. To realize this, we image colon cancer organoids with dOPM and observe the behavior of single cells over time. I love being in an interdisciplinary environment where researchers from different disciplines work hand-in-hand to discover novel treatment options for patients.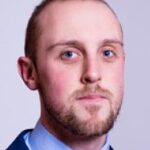 Nathan Curry
Image Technologist
In my research career I have focused on the development and application of advanced fluorescence microscopes to biological research projects. In my PhD I developed a super-resolution microscope and combined this with an atomic force microscope for a neuroscience project. In my recent project I worked with OPM for fast screening of the 3D shape of melanoma cells. A key motivator for me in the CRUK Accelerator project is translating new, advanced, systems into instruments that can be routinely used by cancer researchers.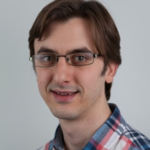 Nils Gustaffson
I

mage Technologist
As a PhD student at the MRC Laboratory for Molecular Cell Biology, UCL, I worked on developing novel fluorescent probes, optical hardware, and data analysis techniques for use in live cell super-resolution microscopy. My research interests the application of physics and mathematics in the development of technologies which advance the progress of experimental biology and biophysics. I believe that novel imaging modalities, used in combination with predictions from biophysical models could vastly accelerate our basic understanding of the underlying mechanics of cancer cell biology. I am particularly interested in applying photophysics, optics and analytical image processing to develop experimental technology which allows high content quantitative analysis in biologically relevant samples.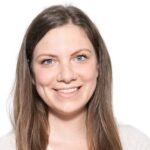 Tamara Sipka
Biologist
During my PhD at University of Montpellier in France, I was developing tools for in vivo visualization of immune cell response to different stimuli, including bacterial infection and wounding of zebrafish larvae. I constructed different fluorescent reporters of macrophage activation states, and studied their metabolic, behavioral and morphological changes during the inflammation process at a single cell level. Imaging and image analysis of dynamic systems are my big passion and I am very excited to face very challenging high content 3D imaging and 3D segmentation of growing cancer organoids at a single cell level.
---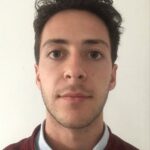 Billy Flanagan
PhD student
Imperial College London

My PhD will focus on upgrading the current imaging systems used to investigate biological samples in a high throughput setting, implementing FLIM FRET with them. Rather than buying new microscopes readymade, we can build our own for a cheaper price, sharing our setup and software as open source around the world allowing other institutions to easily use and build upon our work. The project brings scientists from many disciplines together at once providing many avenues of new learning and collaboration, which is always exciting. Coming together for the cause of finding new insights to battle a disease that affects millions provides a lot of motivation to work on the project.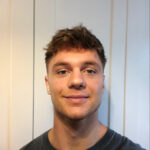 Matt De Vries
PhD Student
Insitute of Cancer Research
My PhD will focus on developing novel artificial intelligence-based methods to analyse complex imaging data of tumour communities. I will use these image-analysis and deep-learning techniques to determine which cells within heterogeneous cancer populations are effectively killed by chemotherapy and which are responsible for disease recurrence. Being a part of the CRUK Accelerator Project enables researchers to work in a truly multidisciplinary environment with experts in all related fields. It is a great privilege to be involved in groundbreaking research and to be able to contribute to science and society immediately and effectively.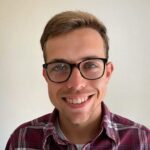 Dan Marks
PhD Student
Imperial College London
My PhD aims to investigate the variations in responses to PARP inhibitors in ovarian cancer. We will use FLIM microscopy to quantify protein-protein and protein-drug interactions to investigate the mechanisms driving resistance to PARP inhibitors. For this, we will utilise 3D cell models, some of which will be derived from patient samples. I am looking forward to the multi-disciplinary nature of the accelerator project and applying our findings to the improvement of therapies.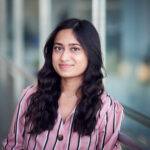 Karishma Valand
PhD Student
Imperial College London
The focus of my PhD project is determining how the tumour microenvironment influences tumour heterogeneity and responses to drug treatments, using complex 3D models of cancer. As a biologist, I am very excited to be able to learn about and use the various optical technologies of the Photonics group to aid me in my research. It is an incredible opportunity to be part of this multidisciplinary project and being involved in the wider accelerator consortium.